Garrett Nelson, MD, FAAD
Provider at Johnson Dermatology Since 2016
---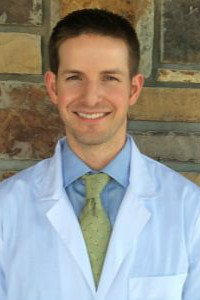 Dr. Garrett Nelson comes to Johnson Dermatology after completing dermatology residency at the University of South Florida (USF) in Tampa.
He grew up in Mountain Home, AR and attended college at Missouri State
University. He received a degree in cellular and molecular biology with minors in chemistry and economics. Dr. Nelson graduated with a medical degree from the University of Arkansas for Medical Sciences in Little Rock. For internship, Dr. Nelson spent a year in Virginia doing rotations in medicine, surgery, and emergency medicine.
Dr. Nelson completed 3 years of dermatology training at USF in Tampa where he trained at Tampa General Hospital, Moffitt Cancer Center, the VA, and other hospitals and outpatient clinics. He has participated in clinic trials, presented at local, state, and national meetings, and been published in multiple peer-reviewed journals.
Dr. Nelson is excited to return to Arkansas to serve his home state. He sees patients of all ages with all dermatologic conditions; he has a particular interest in dermatologic surgery including Mohs micrographic surgery.
---