Brad R. Johnson, MD, FAAD
Provider at Johnson Dermatology Since 2006
---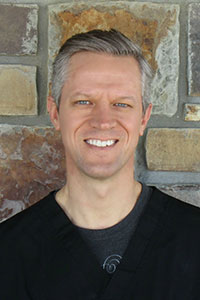 Brad Johnson received his certification from the American Board of Dermatology in 2004. He specializes in Mohs micrographic skin cancer surgery and is a fellow of the American Society for Mohs Surgery.
He graduated from Greenwood High School in 1991, completed a bachelor's degree in physics from Hendrix College in 1995, received his medical degree from the University of Arkansas for Medical Sciences (UAMS) in 2000, and finished is dermatology residency training at UAMS in 2004.
Dr. Brad Johnson then pursued two years of additional skin cancer and skin surgery fellowship training at Affiliated Dermatology in Dublin, Ohio. He is happy to be serving his hometown community with his specialized dermatologic surgery training.
Dr. Brad has served on the Board of Directors for the Arkansas Foundation for skin cancer. He volunteers with dermatology training for residents at AHEC. Dr. Brad has organized and directed the Skin Care Nurses meeting. He supports local youth sports in many ways.
Dr. Brad also volunteers treating skin cancers for the underserved of our community as well as speaking to community organizations.
---